Has it really been 3 weeks since I last blogged? They say time flies when you're having fun...And despite the sudden cold snap in weather, I have been! I've been making lots of new polymer clay beads for my
shop
, and it's going wonderfully.
I've had some talented customers grace my shop and love seeing what they make with my beads. My new Facebook
page
has seen a lot of activity lately, too. I am grateful for all the people who take the time to peek at my page and share in my passion.
And now that the shop is stocked (or it was this morning!), I have some time to play with beads myself. I have no shortage of inspiring beads having received some from my partner, Marcia from
The Alternative Foundry
, in the 7th BSBP and my talented friend in France, Solange from
Ahowin
. I have some ideas for the African trade beads Solange sent me and a few designs ready to be born for the Bead Soup Blog Party
®
. I did make a pair of earrings this week with some handmade findings. I've been playing with my little blowtorch. It's almost addictive as beads!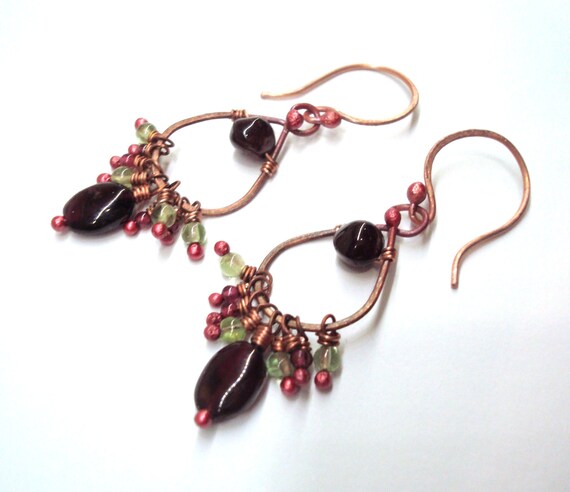 These earrings have garnet and peridot gemstones. Some of the garnets are the tiniest I've seen!
Hope you're having a great week. Thanks for reading - happy beading!